Kelly Ruesing, NREMT, CPI, CCI
Kelly Ruesing, NREMT, CPI, CCI
Kelly Ruesing, NREMT, CPI, CCI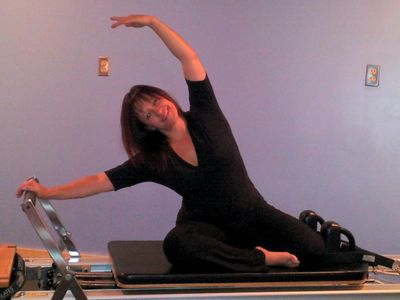 Kelly is the driving force behind the growth of Studio Rue. Pulling from her 30+ years experience in movement therapy, Kelly has helped 100's of clients manage chronic medical conditions brought on by injury or illness as well as helping all her clients reach their full physical potential. Kelly has been instrumental in re-shaping the communities perspective of Pilates by being the first and only studio in St. Louis to offer Pilates from the medical perspective. Working in conjunction with physical therapy programs & medical referrals, Kelly continues to prove that Pilates can be a viable form of exercise for anyone transitioning from Physical Therapy back into any fitness arena.
Kelly is a graduate of the STOTT PILATES® International Certification Program, is a Missouri licensed EMT and holds a Bachelor of Fine Arts Degree from Southwest Missouri University.
She holds certificates in; PRI Integration for Pilates from the Postural Restoration Institute, Mini-Med School from Washington University - St. Louis and a LeMond Indoor Cycling - Level 1.